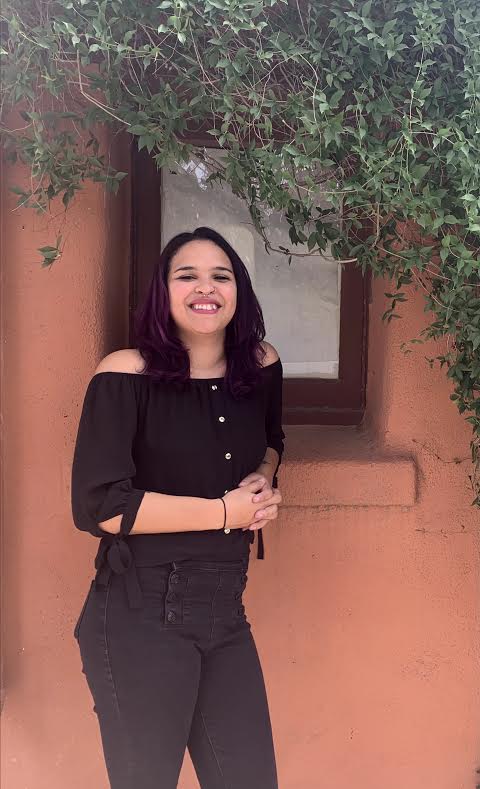 Aryanna Riven
Nail Professional
Aryanna is a native to Arizona. She loves animals, art and all things nails! She is the newest member of our nail department and enjoys expressing her love of art through nails. If you want something dramatic that's her favorite but she can handle the classics as well.
Abigail Besida
Hair Stylist
She is originally from Tennessee, with seven siblings she started with hair early. Being a dance instructor for 8 years, fashion shows, photo shoots and recitals were a big part of her life and her passion for hair grew from these moments. She graduated from Aveda Institute and has spent the last year in advanced training. Abigail loves to do color and build confidence through bold or subtle shapes, especially with fine hair. Her favorite moment is seeing a clients smile of approval at the final product.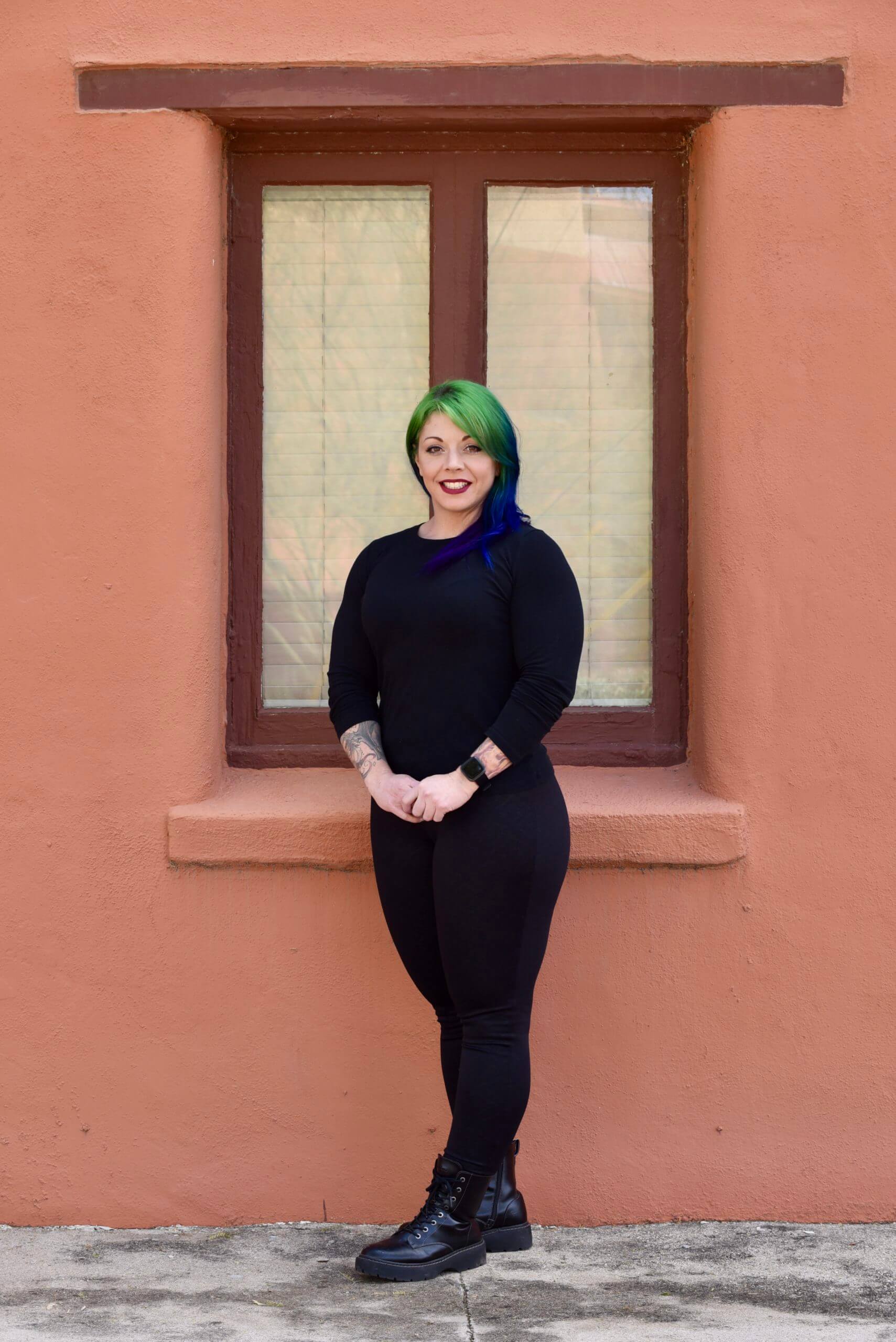 Lauren Zampier-Enwright
Hair Stylist
Lauren is a Tucson native with a passion for the artist community. She started in the beauty industry in 2009 and has worked on runways, movies, weddings, charity events, and photo shoots across the country. Lauren loves learning techniques and skills to bring exciting looks alive. She started as an independent hairstylist and makeup artist but after spending some years working as a traveling stylist, she pursued her passion for fitness and nutrition. Now as an elite trainer in fitness she has returned to the beauty industry to help people feel as good on the outside as the inside!
View My Work >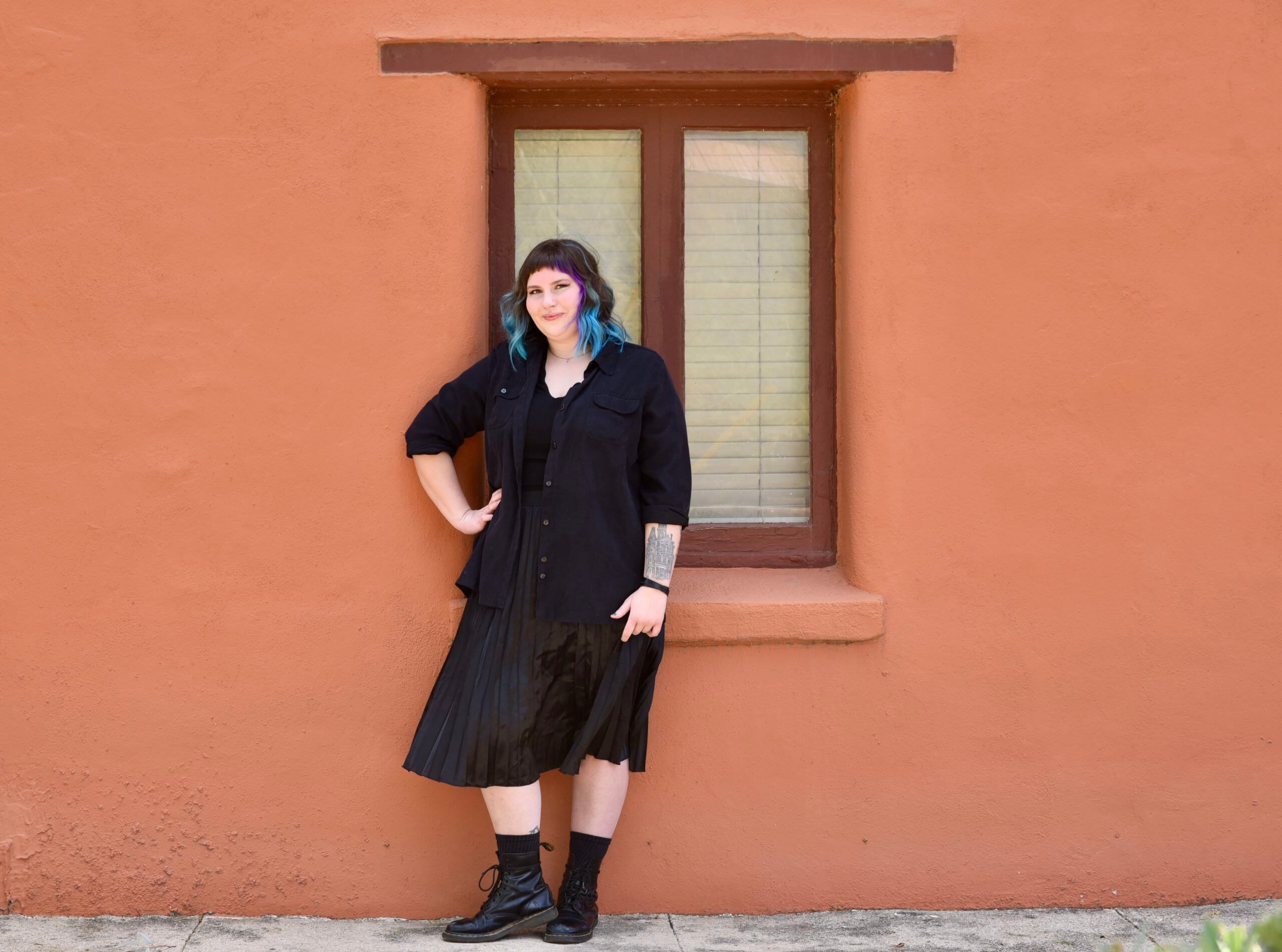 Mikayla Sowder
Hair Stylist
New to Tucson from Washington state. Ever since she was young she knew that she wanted to pamper people and help them feel beautiful by becoming a cosmetologist.
She immersed herself in the beauty industry in 2012 creating and perfecting styles custom for each person she works with. She is passionate about learning all things beauty and keeping up to date on trends. She is a master at balayage, vibrant color and color transformations. She loves working with a team and a product line that views conservation of the planet in the same light she does.
Mikayla is a wanderlust and a foodie. constantly searching for beautiful sights and tasty eats near and far and loves Tucson for that reason. Dancing to live music and seeing her favorite musicians perform is her choice of pastime.
View My Work >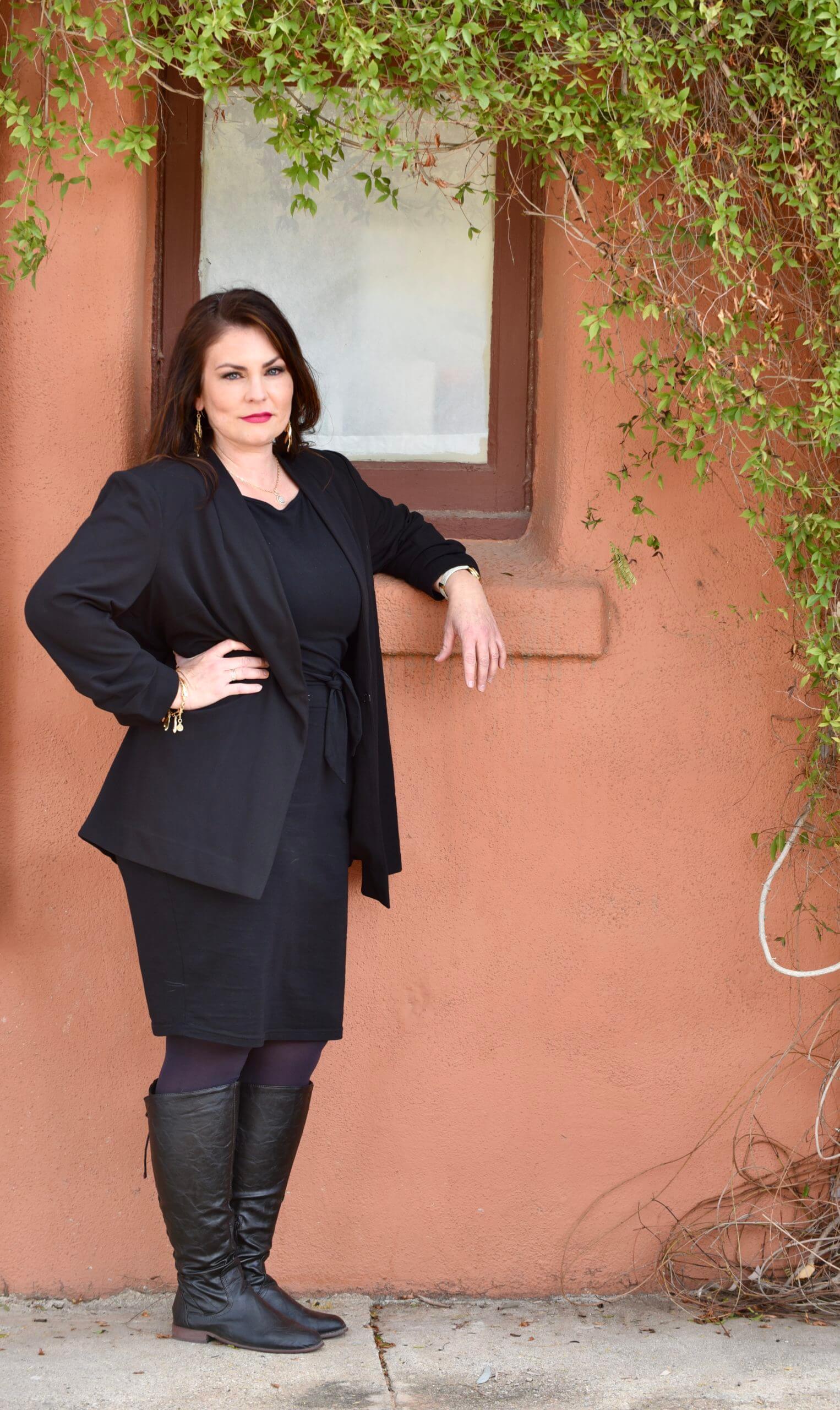 Heather Maldonado
Hair Stylist
Has been in the beauty industry for over twenty years and enjoys all aspects of doing hair. Whether long or short styles, natural looks that blend seamlessly to bold makeovers – Heather strives to personalize something unique for each guest. She did her initial training at Carsten Institute, a well-known cosmetology institution in Tempe, AZ. She worked for Carsten salon for eight years in Phoenix and also spent some time in Nashville. Heather really knows her stuff!
View My Work >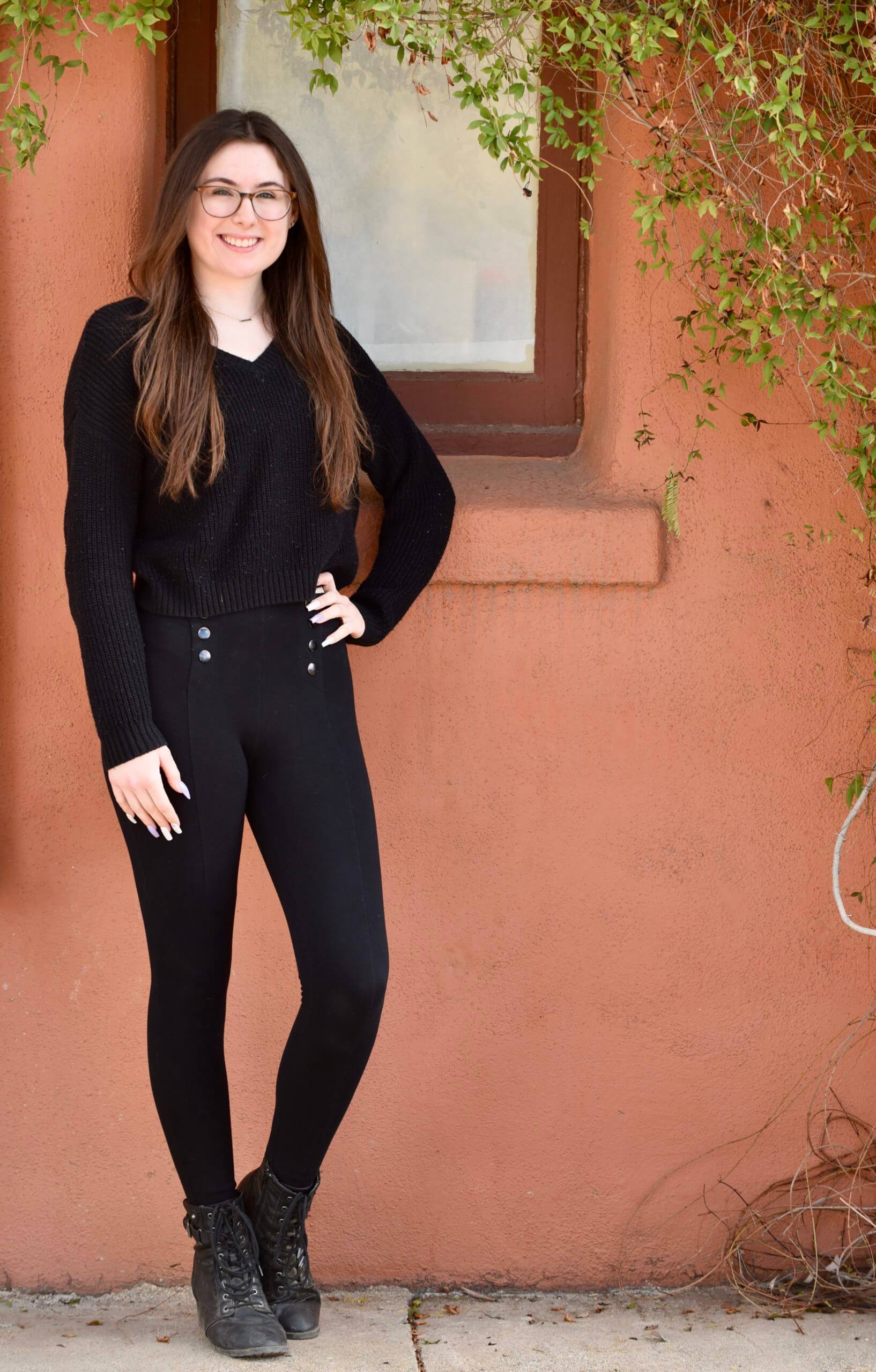 Emilie Grant
Nail Professional
Emilie was born and raised in Tucson, Arizona. She is a detail oriented person who loves to create unique art on nails. If it includes glitter, it's even better! Check out her work on Instagram: @emilies.nails
View My Work >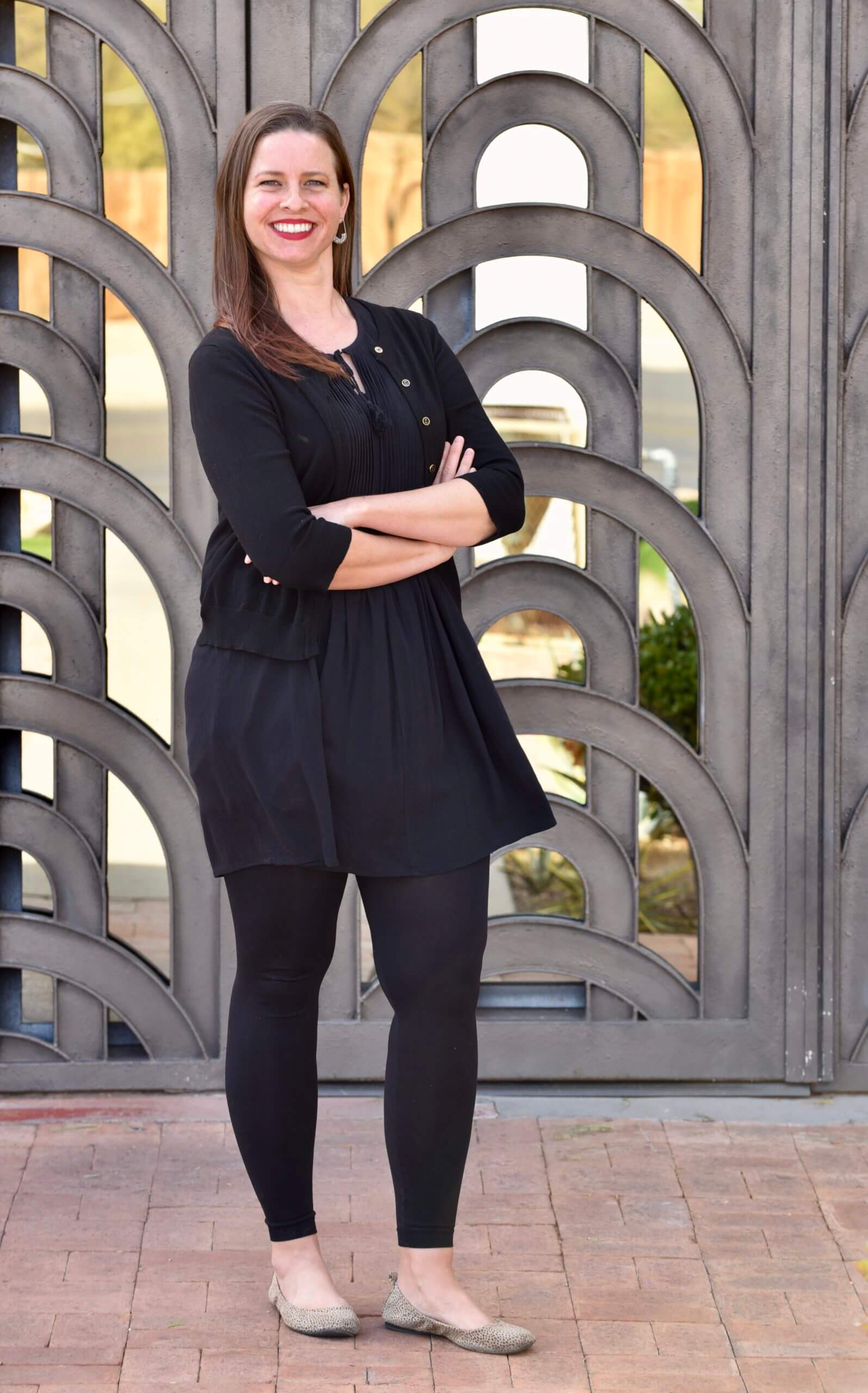 Ashley Mancino
Aesthetician
Ashley is an experienced professional aesthetician, just Arrived from California with her husband and three dogs. She has worked in skincare for over ten years and  loves providing facials to help people de-stress from  their busy lifestyles and help customize the right skin care routine for their needs. In addition to her waxing services, she also specializes in hard wax services.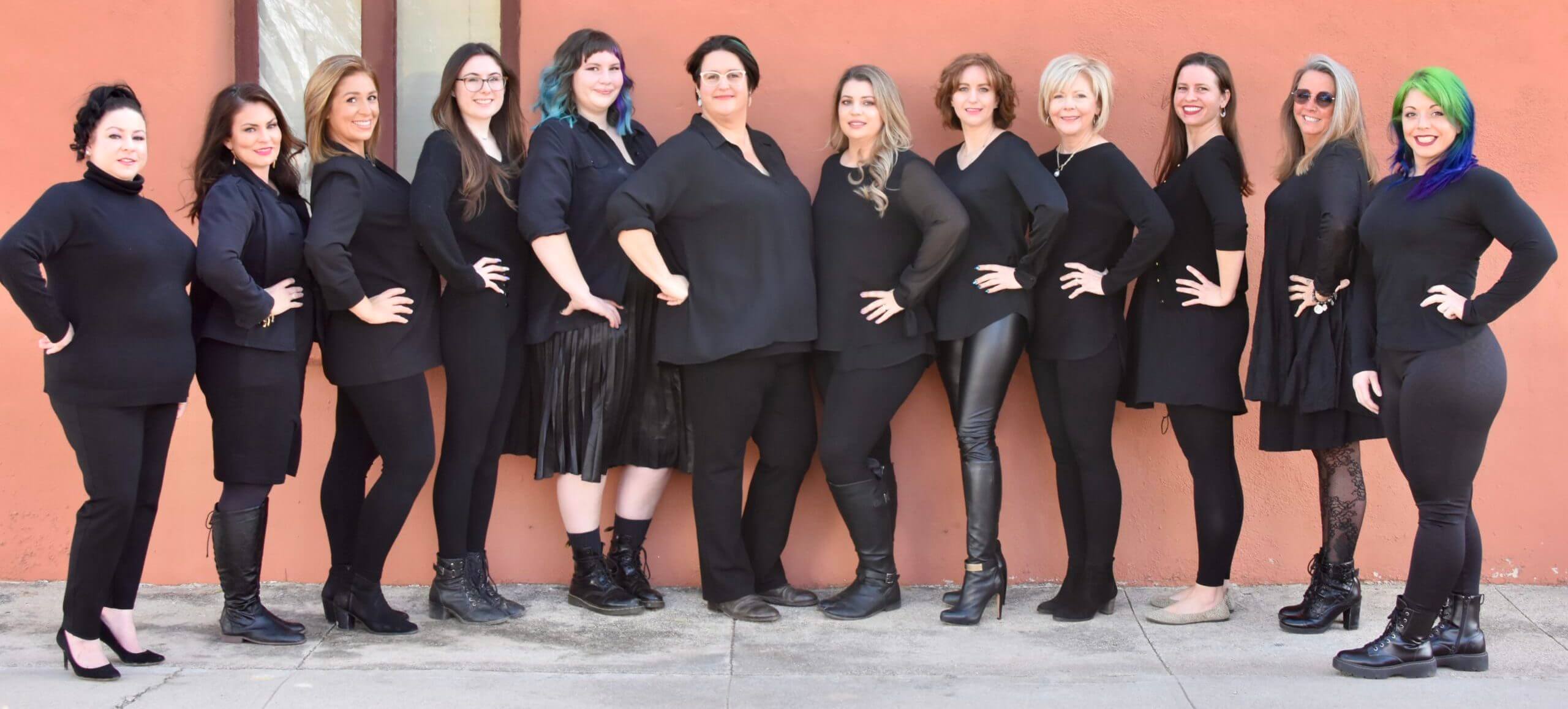 Salon de Nouveau Team
Aesthetician, Hair Stylist, Nail Professional, Owner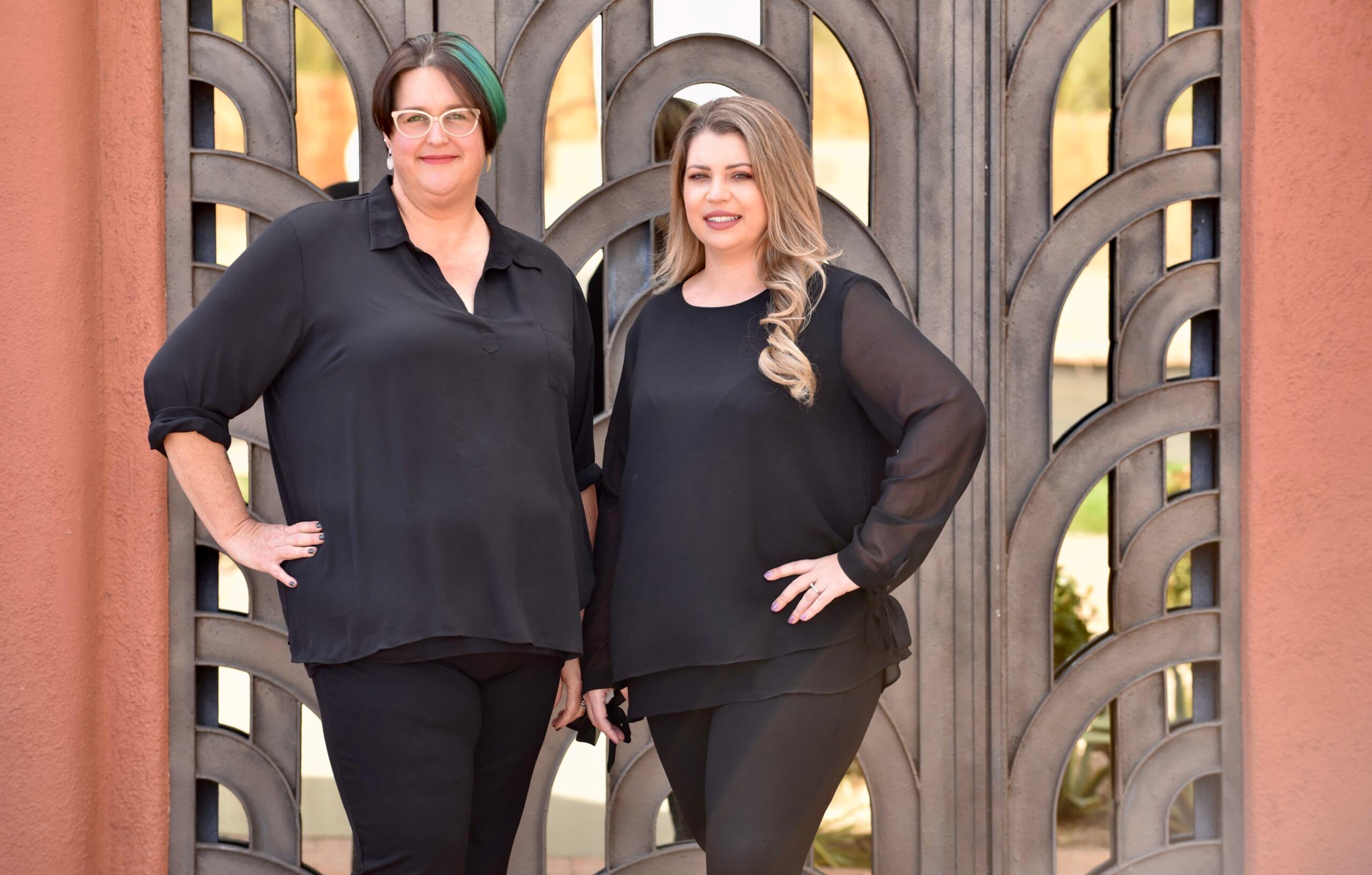 Tracy Mayfield and Chelsy Campos
Our owner, Tracy, and manager, Chelsy, are dedicated to creating an exceptional salon experience for guests and the whole team here at Salon Nouveau.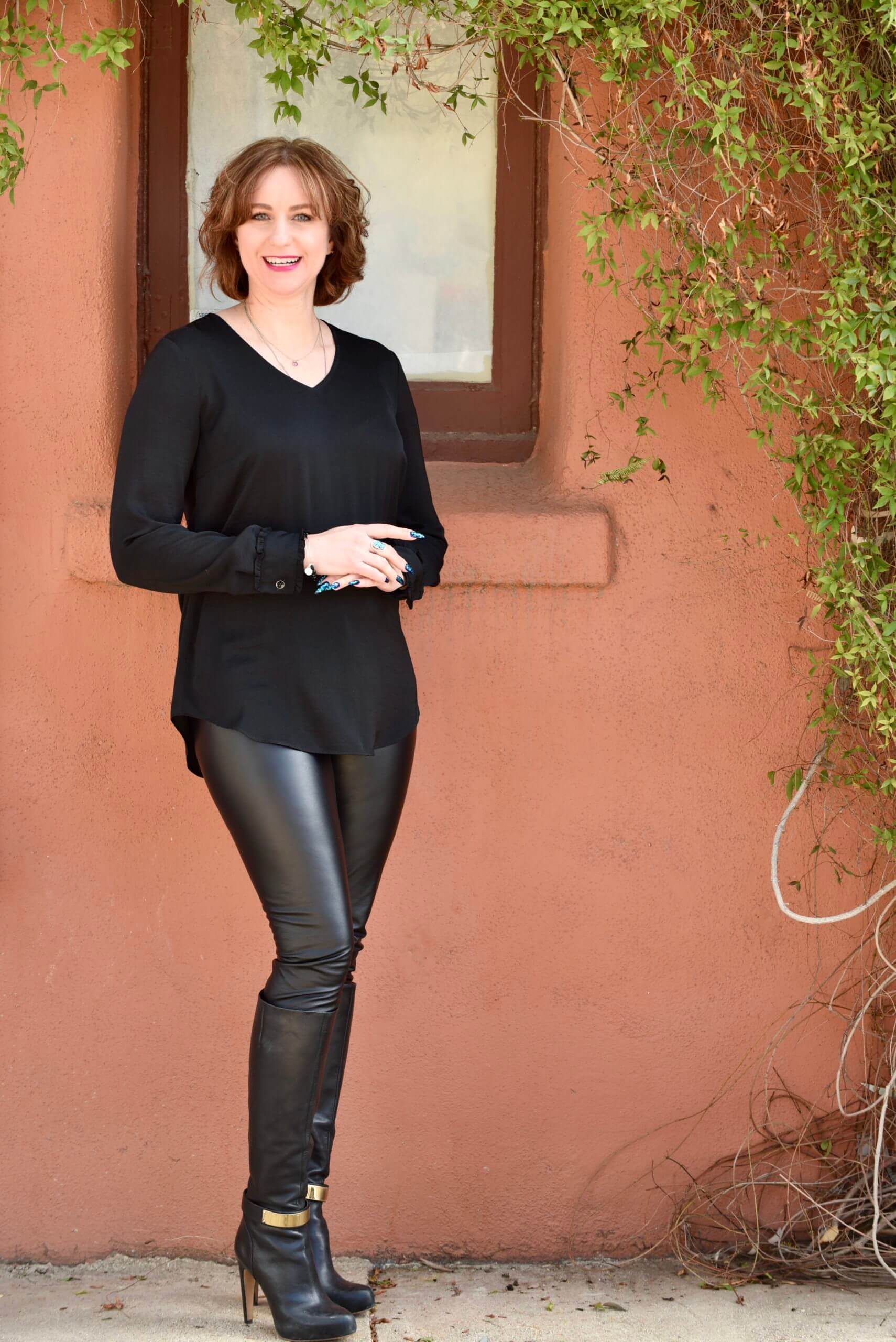 Katrina
Hair Stylist, Nail Professional
Katrina is a dual trained stylist and nail professional. She is hard to beat in the nail department she has dedicated over twenty years to perfecting those skills. She is also an award winning stylist and attended a number of advanced academies few people can keep the level of dedication to there industry the way she does.
View My Work >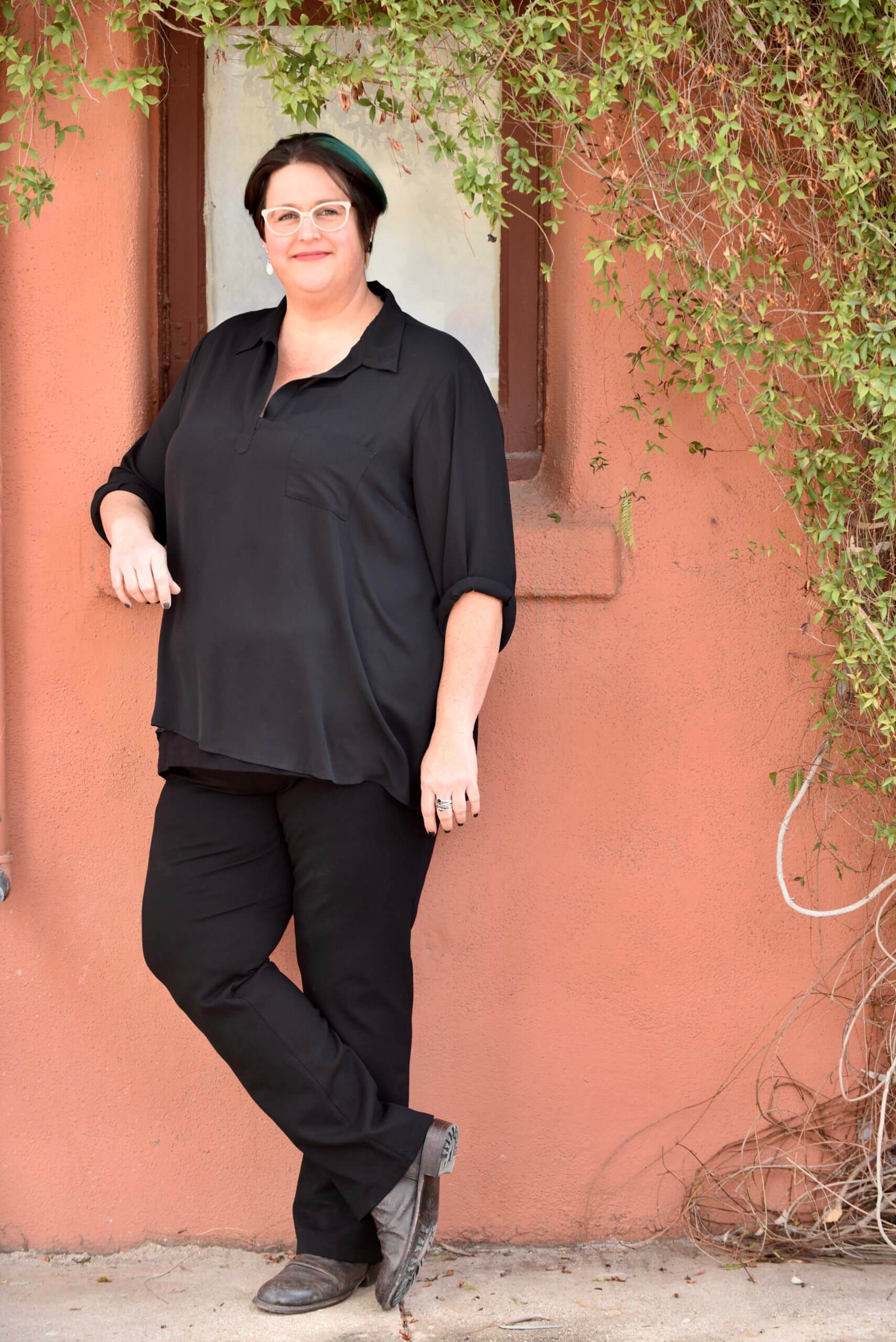 Tracy
Hair Stylist
Master Stylist/Salon owner, Tracy has been in the industry over 20 years and has had extensive continuing education. She is currently also a regional educator for Eufora International. Tracy enjoys creating the very best look for each person based on his/her individual needs.
View My Work >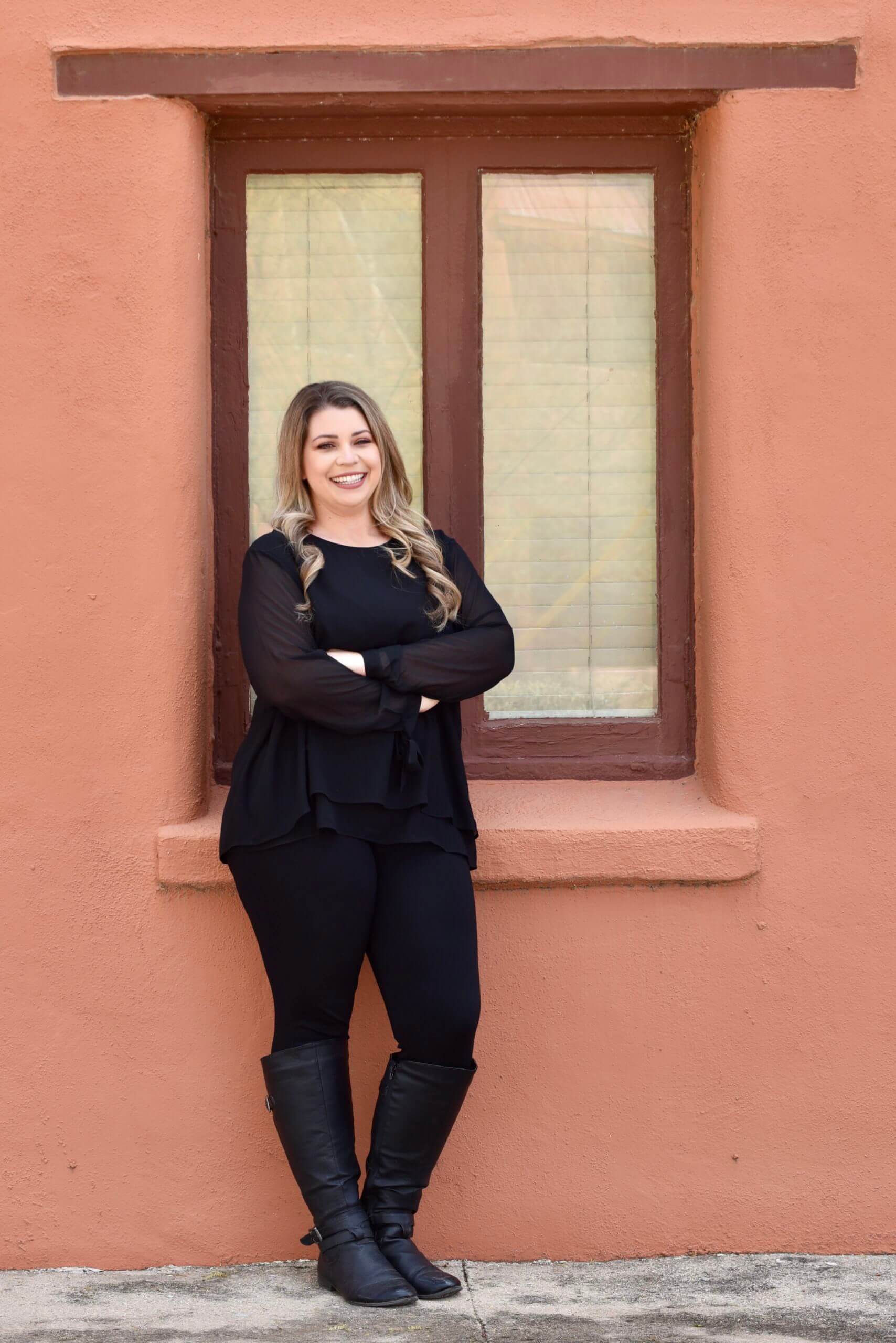 Chelsy
Manager
Chelsy manages the salon and enjoys family time with her husband and three adorable children.