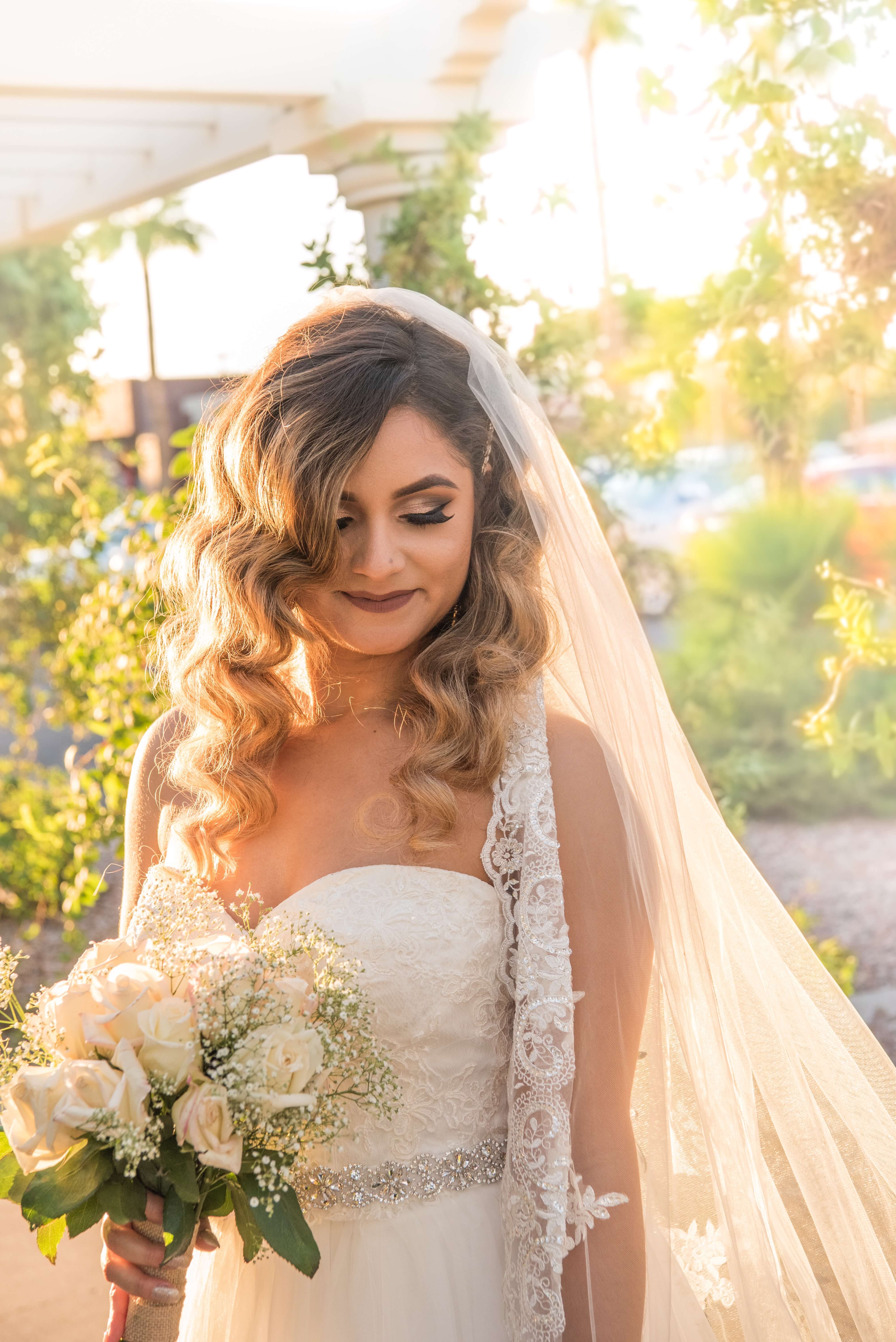 Inspiration for Your Wedding Hairstyle
All eyes will be on you on your big day. Don't wait until the last minute to plan your wedding hairstyle. You'll want to book a trial run appointment at the hair salon well in advance of the wedding date. However, do wait until after you've chosen your wedding dress and headpiece, as you'll need to settle on a hairstyle that compliments them.
Choose a hairstyle that compliments your gown.
Think of your hair as an accessory to your wedding dress. You should choose a style that matches. If your wedding dress can be described as rustic or Bohemian, consider wearing your hair in loose, natural curls. Braids and the half-up styles also work well for Bohemian gowns. If your dress is more like a ball gown, you'll want a dramatic hairstyle, like an elegant French twist or chignon. A contemporary look, such as a chic pantsuit, can be paired with a smooth blowout or sleek, low bun.
Consider your headpiece.
You'll need to bring all headpiece items to the trial run appointment at the beauty salon. You may be planning to wear a tiara, flower crown, pearl pins, or elegant combs. Your hairstylist can help you choose a look that works well with the headpiece. For instance, soft, flowing curls work well with flower crowns and Bohemian-style wedding dresses. Formal tiaras work well with ball gown-style wedding dresses.
Try different styles. 
You'll likely try a few different styles before you choose one. Here are a few to consider:
Remember that certain hairstyles work best with certain types and lengths of hair. Your stylist will work with you to discuss your best options and narrow down your list of choices.
The talented hair stylists at Salon de Nouveau in Tucson look forward to helping brides, grooms, and attendants look their best on their big day. To schedule a trial run appointment to choose a wedding hairstyle, call our beauty salon at (520) 323-0770. Remember to bring in your headpiece and pictures of your favorite wedding hairstyles!