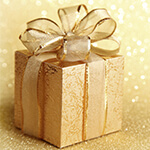 Monthly Salon Specials
Throughout the year we offer many specials to our loyal guests. In order to receive information about these exclusive offers, please remember to opt-in to our online community. You can do this when you first become a guest of the Salon or at any time after by changing your preferences.
Ready to make some really significant change in the appearance of your skin? We are now offering a series of peels–5 for the price of 4. Ask our front desk team for details about this skin rejuvenation process.
Please call us at 323-0770 for more information and to reserve your time with our skincare specialist.