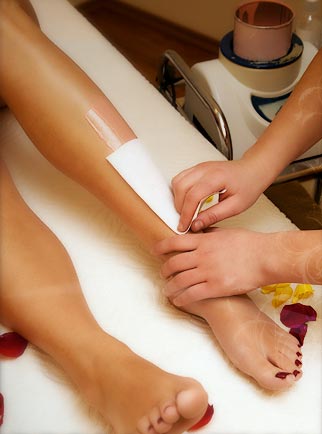 Sick of Shaving? Why You Should Try Waxing Instead
Shaving is one of the most commonly used ways to remove unwanted hair from the legs, underarms, face, and bikini line. However, it does have its downsides, like the potential for razor burn and painful ingrown hairs, not to mention skin infections from reused, unsanitary razors. Plus, shaving doesn't actually remove the whole hair from its root—it only clips it at the skin's surface. If you're getting sick of your shaving routine, consider booking an appointment at the beauty salon for a waxing service instead.
Waxing promotes the health of your skin.
Most people book waxing appointments simply because they have hair that they want to get rid of. It's a lesser-known fact that waxing can also improve the health of your skin. When wax is applied, cooled, and removed, it carries with it the dead skin cells on the top layer of skin. Exfoliation allows the new skin cells to be visible, which brightens the skin and improves evenness.
Waxing won't cause skin irritation.
Another benefit of waxing is that, unlike shaving, it won't result in irritation like razor burn. Plus, waxing results in incredibly smooth, soft skin. This is because it removes the entire hair from the pore, rather than just trimming it at the skin's surface.
Waxing produces results that last longer.
People who shave typically have to do so at least every few days. This is a time-consuming hassle. In contrast, a waxing session at a beauty salon will provide longer-lasting results. You may only need a waxing appointment every couple of weeks.
Waxing changes the hair.
When you first started shaving during puberty, you likely noticed that the hair grew back coarser and stiffer. Making a switch to waxing is like traveling back in a time machine. When the hair grows back in, it will be softer, finer, and sparse.
Make hair removal effortless by scheduling a waxing appointment at Salon de Nouveau. Conveniently located in Tucson, our beauty salon offers a full menu of waxing services, including lip, brow, and bikini waxes. You can reach us at (520) 323-0770 for more information.