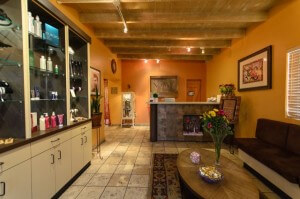 Diana took her time to listen to me as well as give me her ideas as to what style may work best with my hair. Although I know I may have taken more of time than was scheduled she didn't make me feel as though she was rushing me out.
-Sherri P. May, 2016
As always, fantastic people and service. Why go anywhere else?
-Stephen S. April, 2016
Marva is a fantastic haircutter and stylist!
-Kathy O. March, 2016
I have been a loyal client at Salon Nouveau since 1990, Rene has taken gentle care of my nails for several years. I can't imagine going anywhere else for nail service. All the staff at Salon Nouveau are professional and helpful. I feel special every time I enter and leave Salon Nouveau.
-Lois L. March, 2016
I must say of my 60 years on the planet, Katrina, is the BEST, nail tech I've ever had…unbelievable pedicures…a REAL pedicure. And I wear acrylics…from the most natural nails that stay on …if I break a nail its because I really hit it bad…I travel a lot and can depend on beautiful dependable nails…pink and whites and I appreciate the really natural tones t choose from too. Trust me, I use my hands without gloves and I'm an artist too…I never have a water problem. You pay what you get for. Katrina's on time too, which is rare in the industry. Book out in advance she's busy gal!!!
-Nancy P. February,  2016
Shelly waxed and dyed my eyebrows for the first time. My eyebrows have never looked so good!!
The price was completely reasonable but most of your services are out of my reach (semi-retired) – it's difficult to go to a full service salon and know that you will be told about other services and encouraged strongly (perhaps too strongly) to partake when you can't really afford.
-Anonymous. February, 2016
I have been to many salons, but this is truly the best. From the moment you walk in, there is always a friendly greeting and an offer for a drink. Victor is exceptionally talented and takes great time and interest to make sure I'm happy. His styling and careful cut can't be beat. Great products, services and customer care.
– Bonnie B. December, 2015
From the very nice front desk gals, excellent automated confirmation and appointment notifications and the very best nail tech I have ever encountered in my 40 years of wearing acrylic nails KATRINA, I'm so very pleased with finding this salon. Also Katrina's pedicures are fabulous too….while the prices are higher then what you would pay for nail services in town, I believe the salons practices with health and cleanliness are worth it! And did I mention my scheduled appointments are on time, another big plus!!! Thank you!
– Nancy P. December, 2015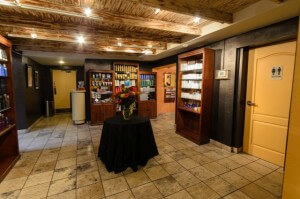 My stylist, Marva, did an excellent job in checking in as to my needs for my cut, telling me what she was doing, which included adding a touch of colored conditioner while at the shampoo bowl, using a different hair styling products and why. My hair was shaped and glistening when I left. A consummate professional and excellent stylist. I'm very discerning and she is by far a cut above. I also like the receiving the appointment confirmation, reminders via text and the email requesting follow up after visits.
– Annette H. December, 2015
This was my first hair color appointment with Victor. He did an excellent job and introduced me to a fun product that allows me to refresh my color and play with the tone between visits. He's attentive, talented and does a fabulous job with styling.
– Sandy B. December, 2014