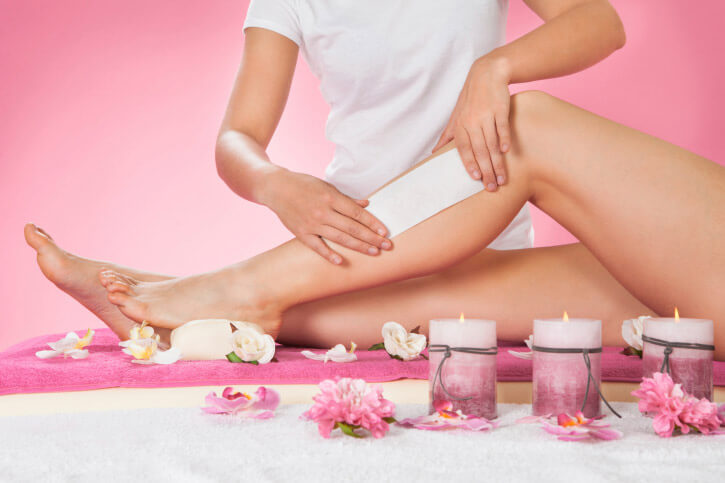 What to Expect from Your First Brazilian Wax
A Brazilian wax takes a typical bikini wax to the next level. Brazilian waxes involve removing all of the hair except a small strip. For many people, the idea of undergoing a Brazilian wax is intimidating, so it helps to know what to expect before your appointment. When you choose a salon for your wax, be sure to pick one that is experienced with this kind of waxing. When you show up for your service, here is what you can expect.
Undressing from Waist Down
If you've had a bikini wax in the past, you probably were given a disposable pair of panties to wear while getting waxed. With a Brazilian, you have to completely remove everything from your waist down. The waxing should be done in a private room, and you will likely be given something to put across your waist to minimize your exposure. If you're particularly uncomfortable, your esthetician may provide a paper thong, but it is generally easier to get the best-possible results if you forgo it.
Application of the Wax
Your esthetician will apply talcum powder to the treatment area and then will use a wooden stick to apply warm wax to an area of hair. Then, he or she will press a small cloth onto the wax, and when the wax is cool, pull the cloth and the wax off quickly, removing the hair with it. This process will be repeated until the targeted hair is completely removed. After finishing on the front side, you will be asked to turn over or get on all fours so that hair between your buttocks can be removed . All the hair is removed and no strip is left. There are other options for removal that doesn't utilize fabric, depending on the type of wax used. With this technique, there is a different application process using hard wax.
Recovering from a Wax
It's common for a Brazilian wax to be uncomfortable, though they get easier with each repeated session. Afterwards, you're likely to feel a little sore and irritated. Applying soothing lotions and avoiding sun or swimming for 48 hours will help.
At Salon de Nouveau, our experienced estheticians will make your feel comfortable throughout your waxing service, whether you're getting your first Brazilian or simply need an eyebrow touch-up. To make an appointment for a Brazilian wax in Tucson, call  (520) 323-0770.