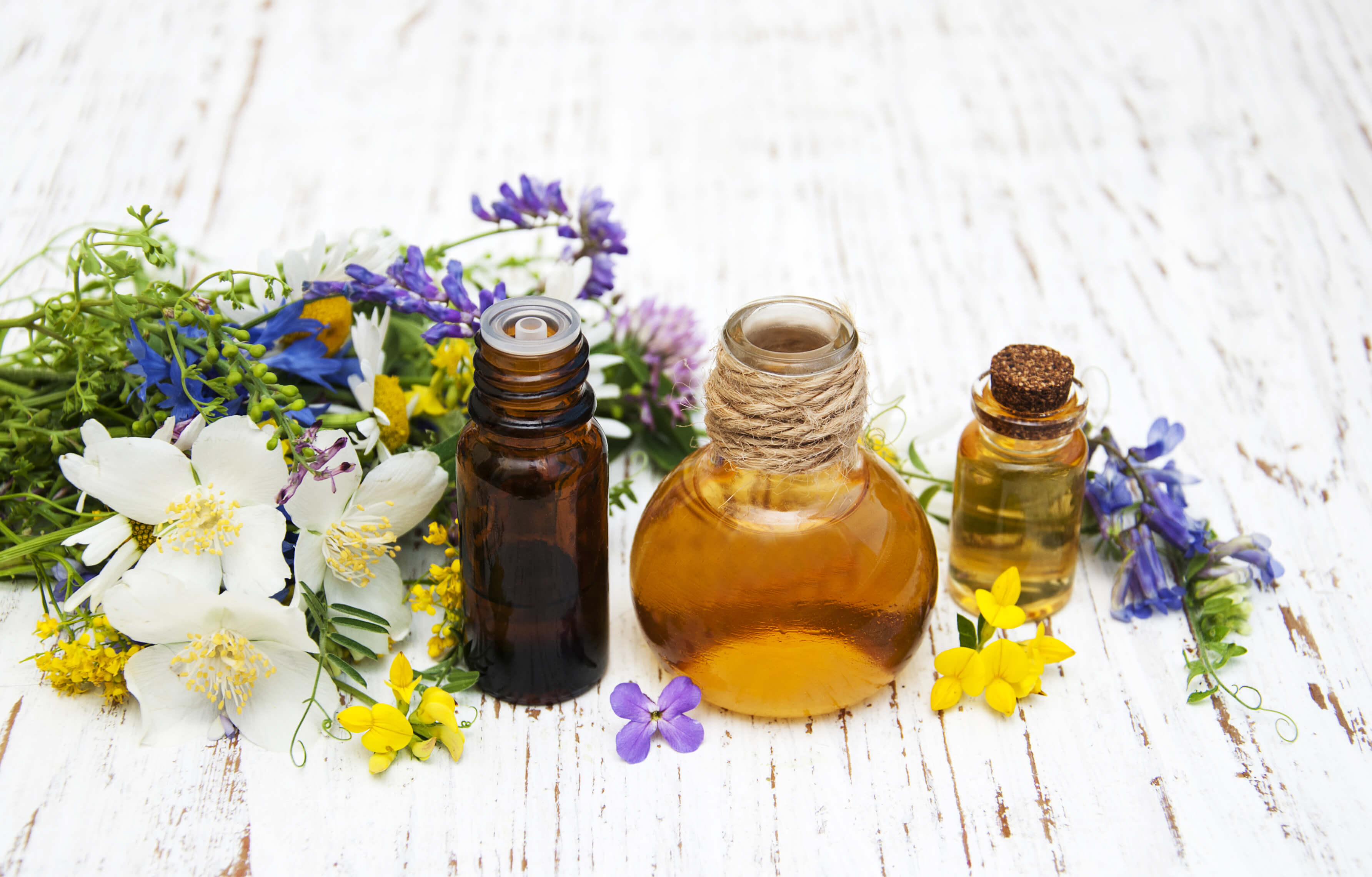 Live Life Well with Essential Oils
Health and wellness is about more than just the number on the scale. If your New Year's resolution is to get healthier this year, consider focusing on your mental and emotional well-being, which goes hand-in-hand with physical health. In today's busy world, too few people take the time to relax and decompress, but essential oils can help you get there. Aromatherapy with essential oils is a natural way to nourish your soul and unwind from the stresses of the day.
Benefits of Essential Oils
Essential oils are compounds directly extracted from various plants. The end result encompasses the plant's "essence" and its scent, which is how essential oils got their name. The aromatic extracts are widely used as a complementary therapy to cope with stress, anxiety, depression, and challenging life events. As you inhale the natural fragrance, certain parts of your limbic system will be stimulated. This region of the brain is involved with emotions, long-term memories, and behaviors, and it's why aromatherapy with essential oils can be so effective for supporting emotional wellness.
Use of Essential Oils
Aromatherapy devotees use essential oils a few different ways. They may be sold in a room spray product, in which case you would spritz the air to perfume it with relaxing scents. Another way to use essential oils is to add them to a diffuser. Diffusers are devices that release scents into the air. Add five to 10 drops of your favorite essential oil to the diffuser. Many people also like to use essential oil candles. As the candle burns, the aromatic compounds are released into the air. When you purchase an essential oil product, check to be sure it's organic, with cold-pressed oils.
Salon de Nouveau is pleased to announce that we now carry Eufora's exclusive line of essential oils, including organic candles and room perfumers. Visit our beauty salon in Tucson to stock up on essential oil products for the New Year. Or, call (520) 323-0770 to request an appointment for a haircut or spa treatment.