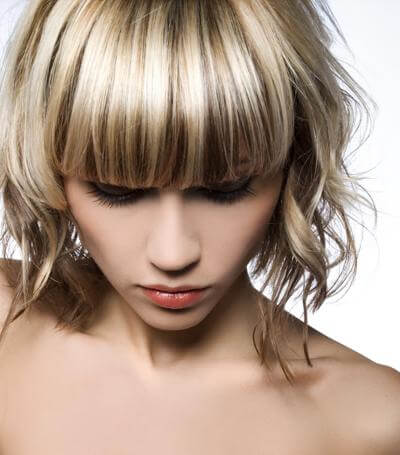 Love Your Color? Here's How to Make It Last
After you get your color done, the battle to make it last begins as soon as you leave the beauty salon. Although regular appointments for coloring with your stylist are essential for keeping the vibrant look you love, there are many things you can do between appointments to keep your hair looking its best. Try these strategies to preserve your color until your next beauty salon visit.
Skip Hot Showers
You may love a hot shower, but your color doesn't feel the same way. Hot water opens your hair cuticles, which in turn will spill out the color. This loss of color happens slowly, but you'll notice that your hair color fades faster when you take hot showers daily. To preserve your color, wash your hair in lukewarm water, and then do a final rinse with cooler water. The cold water will help those hair cuticles seal, protecting your color. As an added bonus, your hair will look healthier and more hydrated as well.
Prepare Your Hair for Coloring
A few days before your appointment, make sure your hair is ready to absorb the color by using a chelating shampoo. Chelating shampoos remove all of the buildup of styling products that is lingering in your hair, so nothing stands in the way of your color absorption. Professional products recommended by your stylist is the best way to help stop fading.
Rethink Your Styling Tools
If you can, try to avoid drying your hair or using any other hot styling tools for a week after your hair is colored. When you return to using them, spray your hair with a thermal protectant. This will reduce the color-stripping impact of hot tools on your hair.
Talk to your stylist at Salon Nouveau about other tricks and tips to prolong the life of your color treatments. To make an appointment at our beauty salon in Tucson, please call (520) 323-0770.