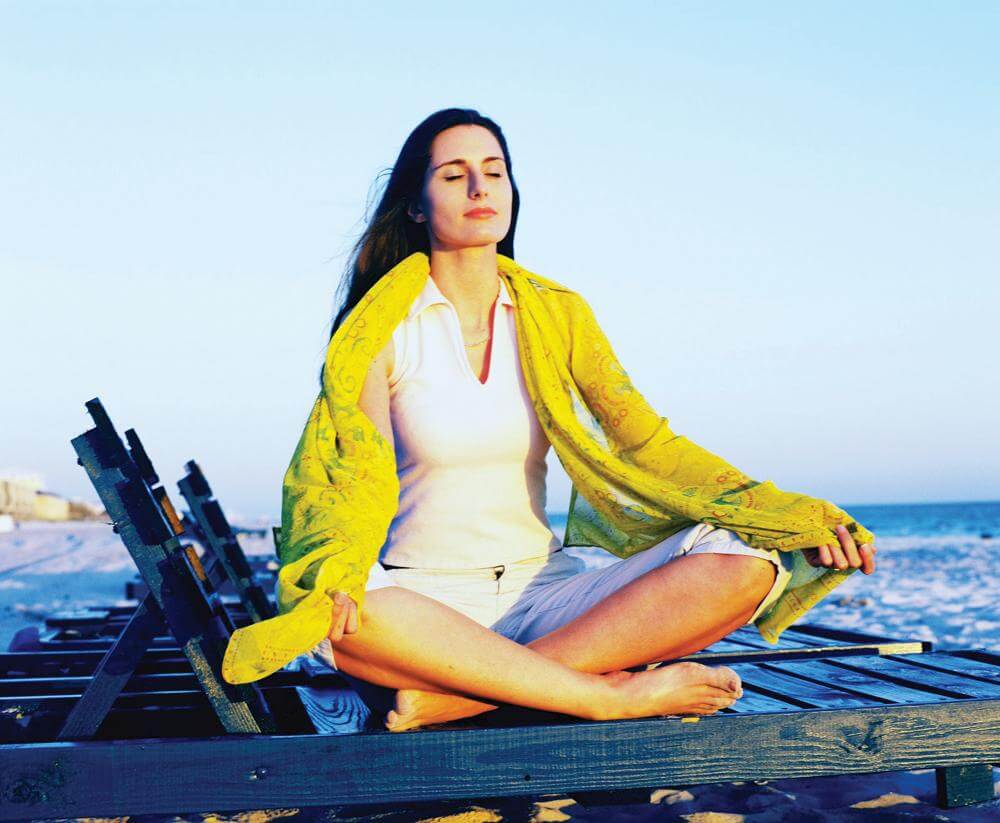 Which Hair Color is Best for Gray Coverage?
Gray hair is a natural part of the aging process with genetics being the major contributing factor. Stress, poor health, and other factors can also play roles in how early in life it appears. Although some people are willing to accept their graying hair, others want to hide it with a natural or enhanced color.
Although gray hair cannot be avoided altogether, it can be covered up with hair color. Many people believe they can simply go to a store, buy a box of coloring solution and temporarily end their gray hair problems. However, not all hair or hair solutions are equal and results can vary from good to okay to absolutely horrible. The coloring of gray hair consists of sensitive chemical calculations that are best achieved by a professional that is formulated exclusively for your hair.
Gray hair tends to be coarser so it doesn't absorb coloring as well. For this reason, gray hair is often considered to be "color resistant". This is especially true in certain areas such as around the temples. Quite often, these types of gray hair and problem areas must be allowed to absorb the color for as much as twice as long than recommended.
Hair Color Solutions
When it comes to coloring hair (especially gray hair), there are several options, each of which has varying pros and cons. Knowing which option is right for you and how to properly approach it are important keys in achieving the look you desire by a professional.
Highlights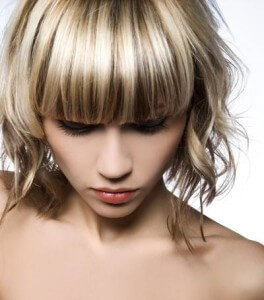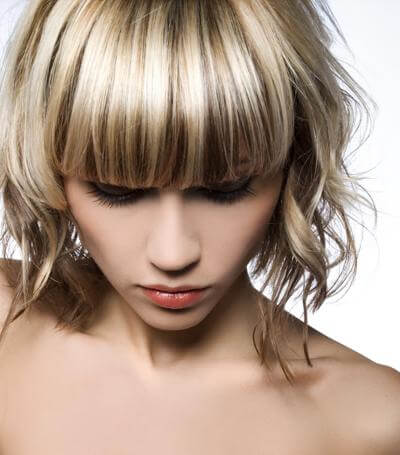 Highlighting gray hair is a popular approach to the problem because the hair color is diversified. Gray hair is devoid of colored pigment and so it absorbs dyes differently and often has a different contrast against natural hair. Highlighting, therefore, provides a more natural look and creates a better balance between tones and can be lower maintenance.
Permanent Hair Colors
Permanent color provides a better bond and deeper penetration of the color to hair follicles. It is best to select lighter colors of permanent color because they tend to look more natural and better resist strong contrasts when new gray hair appears at the roots.
Demi-permanent Colors
Another option is to utilize demi-permanent hair color to cover gray hair. These do not have ammonia do not penetrate the hair shaft as deeply as permanent color. They are also not able to lighten your natural hair color. Demi-permanent colors are great at blending gray hair for a more subtle approach to hair coloring.
Make an appointment today with Salon Nouveau and let one of their professional stylists apply the perfect hair color that effectively covers your gray hair, giving you a younger look that lasts.