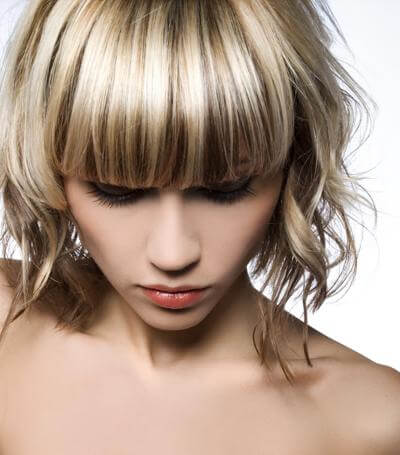 Your Complete Guide to Highlights
If you've ever wondered why some people always seem to have naturally sun-kissed hair, there is a good chance that they weren't born that way. Most likely, they've been getting highlights. Highlights are a simple way to add tones and texture to your hair. Highlights can be achieved with many different techniques for example, ombré, balayage, foil, lowlights all fall under the umbrella of highlights. The effects may be subtle or dramatic, depending on the look you want. If you are considering getting highlights at your next trip to the hair salon, this guide will help you understand what to expect.
Highlights work best when you use one or two shades.
If your goal is to achieve a natural look with your highlights, one shade is usually ideal. Generally, you shouldn't have more than three colors going in your hair at one time, including a base color, highlight, and low light. If you want two highlight colors, talk to your stylist to decide if you should skip a low light to accommodate the extra color. If you want a dramatic look, adding more colors could work for you. The key is letting your stylist know the look you want, so he or she can work with you on a plan for achieving it.
Placement is the key to great highlights.
Highlights should mimic the way that sun lightens hair. As such, they should be lighter at the tips than they are around your roots. Similarly, the hair around your face should have more highlights than the other areas. This helps to frame for your face while looking as natural as possible.
After-care will make your highlights last longer.
Highlights will fade with washing. Protect them for as long as possible by using a color-safe shampoo and conditioner. Ask your stylist if you need a heat protectant when drying your hair. If you are going to be outside for an extended period of time, consider wearing a hat or scarf.
See how highlights can change your look by making an appointment at Salon Nouveau. Our expert stylists will help you choose the right colors to enhance your look and make your hair look healthy and beautiful. To schedule an appointment for highlights, please call our hair salon in Tucson at (520) 323-0770.